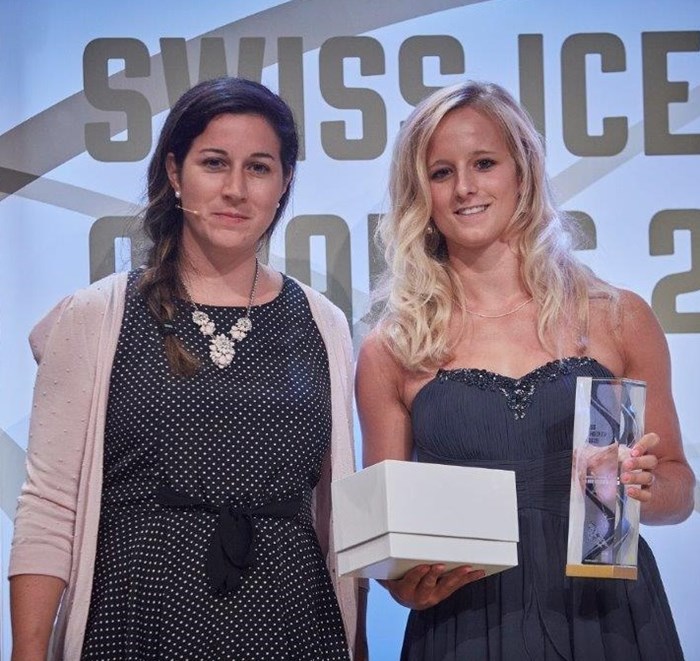 Women of the Year 2016/17
Lara Stalder ist die "Woman of the year". Die ab kommender Saison in Linköping (SWE) engagierte Torgarantin schoss die Schweizer Frauen A-Nationalteam unter der Leitung von Daniela Diaz mit acht Treffern an die olympischen Spiele von Pyeongchang (KOR). An der Weltmeisterschaft in den USA trug sie zudem als Topscorerin entscheidend zum Schweizer Klassenerhalt bei.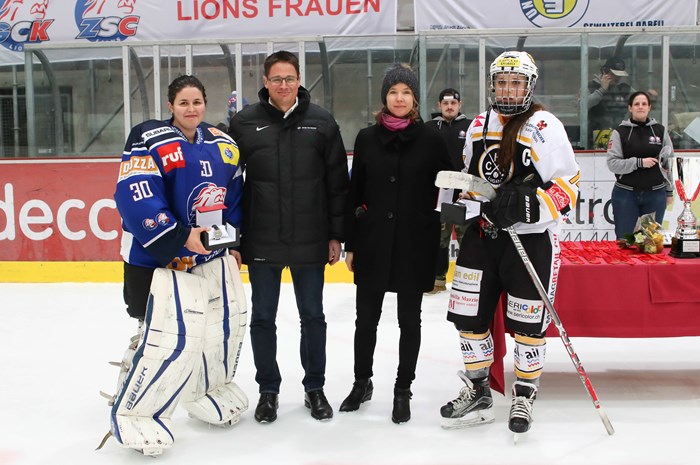 Most Valuable Player 16/17
Im Rahmen des Playoff-Finalspiels wurden die Most Valuable Players geehrt. Vom Team der Ladies Lugano durfte diesen Preis Evelina Raselli entgegegen nehmen. Von den ZSC Lions wurde Caroline Baldin geehrt.. Beide Spielerinnen erhielten eine Tissot-Uhr, welche von Mark Wirz und Laure Aeschimann überreicht wurde.