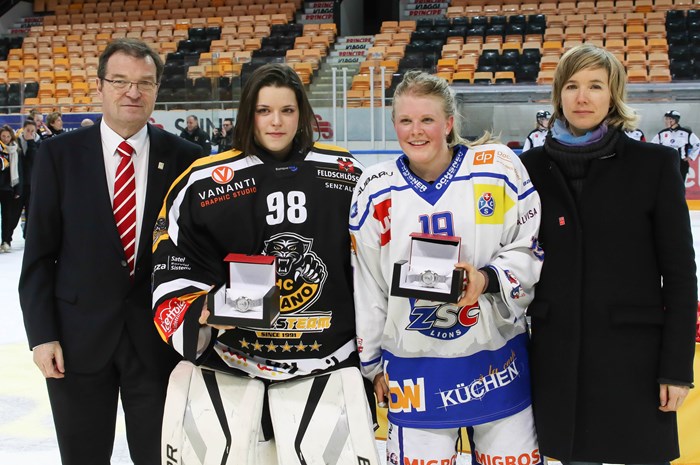 Most Valuable Player 2015/16
Dans le cadre de la rencontre finale des play-offs, les Most Valuable Players ont été sacrés. De l'équipe des Ladies Lugano, c'est Sasha Ronchi qui a  reçu ce prix. Du côté des ZSC Lions, Isabel Waidacher a été honorée. Les deux joueuses ont reçu une montre Tissot remise par Laure Aeschimann, responsable du championnat de la SWHL, et par Jean-Marie Viaccoz, vice-président du Sport Espoir et Amateur.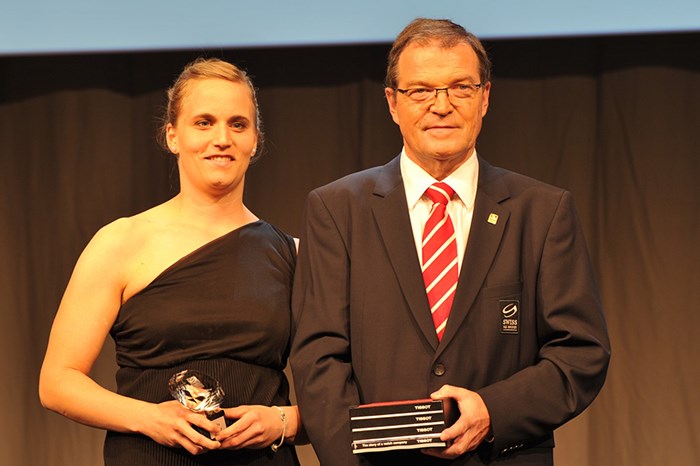 Woman of the Year 2014/15
Julia Marty - Woman of the Year 2015

Julia Marty, langjähriger Captain der Frauen Nationalmannschaft ab Saison 2013/14 bis zu ihrem Rücktritt 2015 Spielerin beim SC Reinach wurde zur "Women of the Year 2014/2015" gekürt. Jahrelang gehörte Julia zusammen mit ihrer Schwester Stefanie zu den Leistungsträgerinnen im Nationalteam. Der Exploit von Sotschi, der Gewinn der Bronzemedaille an den dritten Olympischen Spielen ihrer Karriere, war für beide der grösste Höhepunkt ihrer langen Karriere. Der Preis wurde ihr im Rahmen der Swiss Ice Hockey Awards 2015, am 16. September 2015, von Verwaltungsrat Jean-Marie Viaccoz in Zürich übergeben.