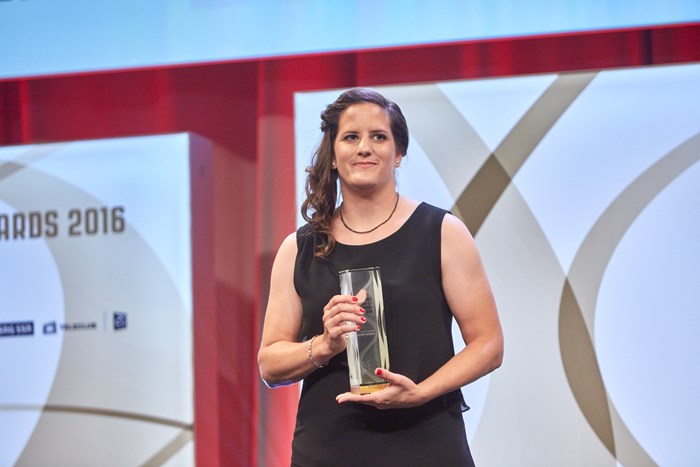 Women of the Year 2015/16
Christine Hüni-Meier est Woman of the year. Hüni-Meier a fourni une performance exceptionnelle en championnat avec les ZSC Lions, avec qui elle a remporté le titre de Champion suisse et la Coupe. Daniela Diaz a ensuite pu la motiver à jouer à nouveau avec l'équipe nationale, avec laquelle Meier a brillé également, étant présente sur la glace lors de la majorité des buts suisses. Avec 9 points en 5 matchs, Christine pointe au deuxième rang des statistiques lors des derniers Mondiaux, juste derrière la grande Hilary Knight de l'équipe championne du monde en titre, les USA.
Most Valuable Player 16/17
Im Rahmen des Playoff-Finalspiels wurden die Most Valuable Players geehrt. Vom Team der Ladies Lugano durfte diesen Preis Evelina Raselli entgegegen nehmen. Von den ZSC Lions wurde Caroline Baldin geehrt.. Beide Spielerinnen erhielten eine Tissot-Uhr, welche von Mark Wirz und Laure Aeschimann überreicht wurde.