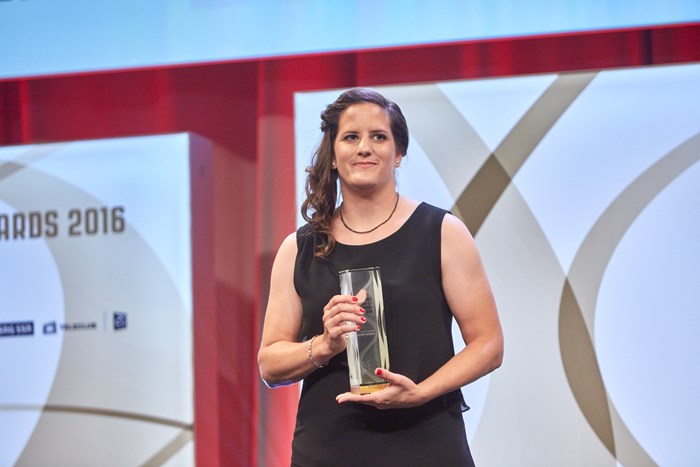 Women of the Year 2015/16
Christine Hüni-Meier ist Woman of the year. Hüni-Meiers Leistung war in der Meisterschaft mit den ZSC Lions, die den Schweizermeister Titel und den Cup gewonnen haben, hervorragend. Daniela Diaz konnte sie dann auch motivieren wieder mit der Nationalmannschaft aufzulaufen. Auch in der Nationalmannschaft war ihre Leistung ausserordentlich, sie stand bei fast jedem Schweizer Tor auf dem Eis. Mit 9 Punkten in 5 Spielen ist Christine die Spielerin mit der zweit besten Statistik der letzten WM, knapp hinter der grossen Hilary Knight von Weltmeister USA.
Most Valuable Player 16/17
Im Rahmen des Playoff-Finalspiels wurden die Most Valuable Players geehrt. Vom Team der Ladies Lugano durfte diesen Preis Evelina Raselli entgegegen nehmen. Von den ZSC Lions wurde Caroline Baldin geehrt.. Beide Spielerinnen erhielten eine Tissot-Uhr, welche von Mark Wirz und Laure Aeschimann überreicht wurde.